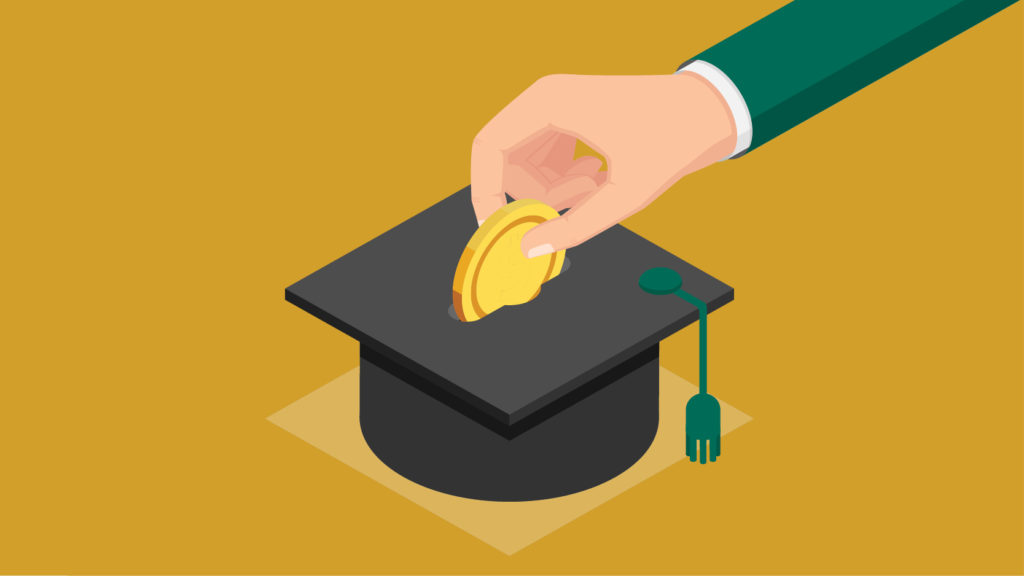 CSU freshmen can get up to 50 percent off yearly tuition with our "2-for-1" tuition promise
In an effort to provide additional financial support and encouragement at a time when many families are struggling during the pandemic, CSU implemented the 2-for-1 tuition promise as an incentive for students to pursue their college dreams now.
For freshmen who successfully completed the fall 2020 semester with a GPA of 2.75 or better, CSU will pick up the cost of spring semester 2021 tuition after other financial aid has been applied. In addition, the university has extended the 2-for-1 tuition promise for Cleveland State freshmen who enroll in the fall 2021 semester and meet the requirements for the spring 2022 semester.
CSU's renewed commitment to student success demonstrates its continuing focus on providing pathways for upward mobility and creating a talent pipeline for the Northeast Ohio community. 
"We are acutely aware that this is no ordinary time, and the financial, emotional and health-related pressures caused by the COVID-19 pandemic are putting significant additional stress on high school seniors and their families," said Cleveland State president Harlan Sands. "Our 2-for-1 tuition promise is specifically designed to make the entire college-going process easier, while reducing the financial burden for families and incentivizing students to succeed."
After the initial 2-for-1 tuition promise announcement in June, CSU received nearly double the number of freshmen admission applications from May to August of 2019 for the same time period in 2020.  
CSU's 2-for-1 tuition promise is partially funded by generous gifts to CSU's student success programs, including a recent $1 million gift from CSU supporter and advocate Marjorie Shorrock. 
More Students Enrolling and Staying at CSU
Current overall enrollment at CSU is within roughly 2 percent of last fall semester's at a time when enrollments across the country and region are down. In fact, the National Student Clearinghouse Research Center's 2020 enrollment report showed that as of Oct. 22, undergraduate enrollment is 4.4 percent lower than it was last fall.
Additionally, students who choose CSU are electing to stay. The university's first-year retention rate is 77 percent, up 6 percent over the past two years after remaining essentially flat for the previous six years. CSU has put a thoughtful, aggressive and long-term plan in place to attract and retain students. Its efforts are in large part designed to serve the needs of students from Cleveland communities and, as a result, CSU has seen a 10 percent increase in retention over the past five years among the most disadvantaged populations. 
CSU has received external recognition for its efforts. U.S. News & World Report once again selected CSU as one of the top universities in the nation in its 2021 report on the Best Colleges and Universities in the U.S. CSU remains the #1 public university in Ohio among "Top Performers on Social Mobility."