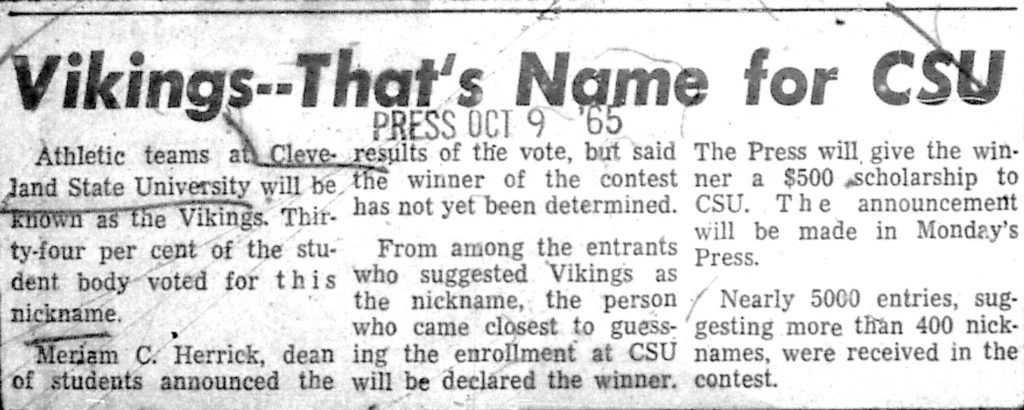 As the Cleveland Indians transition to their new moniker the Guardians, we couldn't help but wonder why and how the Vikings became CSU's official nickname. Turns out, we can thank The Cleveland Press, Cleveland's former daily newspaper, for leading the way.
In October 1965, the publication hosted a contest to ultimately decide on a name. The winning entry would win a full-year $500 tuition scholarship. A committee of CSU deans and students sorted through thousands of entries choosing the top six, and the student body selected the winner.
Rumor has it that CSU students, who had graduated from what was formerly known as St. Joseph High School in Cleveland, stacked the deck in honor of their alma mater's nickname. 
Still, that doesn't answer the question as to why "Vikings," a marauding crew of sea travelers were chosen, to represent the school.
Officials at St. Joe's — as it was affectionately known— chose it because of the school's proximity to Lake Erie on Lake Shore Boulevard.
Foresters…Ironmen…Lakers…Warriors?
The Cleveland State Warriors? In addition to Vikings, these were the top contenders for the nickname.
And the winner was…
A John Carroll University graduate. Thomas Ward, a manufacturer's representative, was one of 18 people to suggest the winning name, but a tiebreaker secured him the prize.